Parts made of YST130N, YOKOTA's original duplex stainless steel with excellent durability to seawater, are widely used in industries such as aquariums, aquaculture, fish farming, salt manufacturing, seawater desalination plants, undersea tunnels, and electric power plants. Their excellence in seawater resistance has been proven many times.
If you have problems with crevice corrosion of seawater-related parts, please contact us.


Features

Excellent crevice corrosion resistance and pitting corrosion resistance in seawater environments.

Excellent corrosion resistance to general chemical liquids.

Highly suitable for seawater containing sand and slurry due to its excellent wear resistance.

Remarkable mechanical strength, being nearly twice as strong as conventional stainless steel.

Heat and high temperature resistance.

Can be formed into any shape because it is made of casting.

Easily welded by covered arc or TIG welding without preheating or residual heating.

Being attracted to a magnet, it can be easily located or sorted using the magnet.

Due to the above, drastic reduction in equipment and maintenance costs is possible.
Crevice corrosion resistance

Pitting corrosion resistance

Field test with actual liquid
Seawater + hypochlorous acid (90-100ppm)
(Test period: approx. 1 year and 9 months)


YST130N

SUS316

5% ferric chloride 40 degree C 50 hour

YST130N

SUS329J1

SUS316
Examples of parts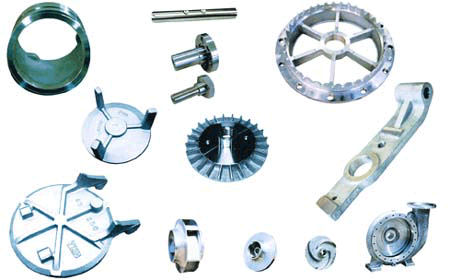 For details of YST130N, please refer to this page.
Supply record
| | | |
| --- | --- | --- |
| Aquariums ( | More details > | |
| | | |
| --- | --- | --- |
| Central Fisheries Research Center (Ministry of Agriculture, Forestry and Fisheries of Japan), Fisheries research institutes | | |
| | | |
| --- | --- | --- |
| Fish farms, Fish markets ( | More details > | |
| | | |
| --- | --- | --- |
| Food processing plants, Salt manufacturing plants | | |
| | | |
| --- | --- | --- |
| Seawater desalination plants | | |
| | | |
| --- | --- | --- |
| Undersea tunnels ( | More details > | |
| | | |
| --- | --- | --- |
| Chemical plants ( | More details > | |
| | | |
| --- | --- | --- |
| Iron and steel works ( | More details > | |
| | | |
| --- | --- | --- |
| Atomic/thermal/geothermal power plants ( | More details > | |
| | | |
| --- | --- | --- |
| Sewage treatment plants ( | More details > | |
| | | | | |
| --- | --- | --- | --- | --- |
| Features | Structure | Technical data | Selection & Dimensions | Inquiry form |