Used in many aquariums ... YOKOTA Seawater Pumps made of YST Alloy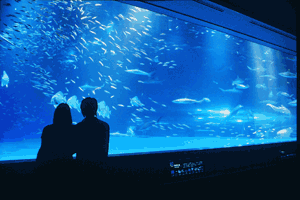 Picture: Shimane Aquarium (AQUAS)


We encounter the wonders of the sea in aquariums. We applaud the delightful performances of dolphins and sea lions, and we are amazed and fascinated by gigantic sea creatures and colorful tropical fish. We can spend our time enjoyably at aquariums, and are impressed by what they offer.

Behind the scenes, in many such aquariums in Japan, YOKOTA Seawater Pumps made of corrosion and wear resistant YST (YOKOTA Special Stainless Steel) Alloy are playing increasingly important roles.


Special attention must be paid to the quality of seawater in aquariums. Pumps that can intake and circulate hundreds of tons of good quality seawater are vital to the lives of fish and sea animals.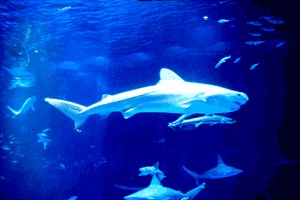 Picture: Shimane Aquarium (AQUAS)


To meet these needs, YOKOTA provides Seawater Pumps made of YST Alloy, a material which is also applied to pump attachments such as YOKOTA Non-External-Flushing Mechanical Seals and YOKOTA Wafer-Type Check Valves for its excellent durability against seawater.

Why have aquariums in Japan adopted YOKOTA Seawater Pumps?

| | | |
| --- | --- | --- |
| 1. | YST Alloy | Excellent corrosion and wear resistance in seawater environments. (It is resistant even to seawater containing hypochlorous acid, iron bacteria, or corrosive adhering material.) |
| 2. | Self-Priming Centrifugal Pump (PAT.) | Capable of discharging air contained in and separated from seawater. |
| 3. | Non-External-Flushing Mechanical Seal | No need for supply (equipment and running costs) of external sealing water. |
| 4. | Non-Water Hammer Check Valve (PAT.) | Prevention of water hammer. (SL type) |


1. YST Alloy (YOKOTA Special Stainless Steel)
Among the YST series, YST130N is duplex stainless steel developed by YOKOTA especially as a material durable to seawater and shows excellent corrosion and wear resistance.
Various field tests have proved the excellence of YST130N especially for resistance to pitting and crevice corrosion.


Crevice corrosion resistance
Field test with actual liquid
Seawater + hypochlorous acid (90-100ppm)
(Test period: approx. 1 year and 9 months)
Weight loss due to crevice corrosionTest piece after test

YST130N
SUS316
Pitting corrosion resistance
5% ferric chloride 40 deg C, 50 hours

Weight loss due to pitting corrosion

Test piece after test

YST130N
SUS329J1
SUS316


YST130N is superior as a pump material in almost all technical categories as shown in the table.

Category

YST130N

JIS
duplex stainless steel

Iron

Plastic resin

Strength/Reliability

High tensile strength. Durable against vibration and high pressure. High resistance to cavitation.

Same as YST130N

Durable against vibration and medium pressure.

Low tensile strength and not durable against vibration. Weak resistance to cavitation.

Wear resistance

Hardness and strength. Slurry and sand durable.

Same as YST130N

Weak against sand.

Weak against slurry and sand.

Heat resistance

Durable against high temperature.

Same as YST130N

Durable against heat to some extent.

Easily deformed by heat. Temperature rise under minimum-flow operation is dangerous.

Corrosion resistance

Crevice and pitting corrosion resistance is far superior to JIS duplex stainless steel.

Corroded by seawater

Easily corroded
(Coating with epoxy paint, etc, is necessary).

Seawater resistant. However, suitable material is not practically available for rotating shaft and sleeve.

Maintenance

Disassembly and reassembly is easy. Cracking or damage hardly occurs.

Same as YST130N

Maintenance is difficult due to corrosion.

Deteriorated by ozone. Reassembly is sometimes difficult when deformed. Easily cracked or damaged.

Repair

On-the-spot welding repair is possible, should the need arise.

Same as YST130N

Repair is difficult.

On-the-spot repair is difficult, and the quality after repair is unstable.

Life span
(when pumping normal seawater)

10 years

3 years

2 years (when coated with epoxy paint, etc)

10 years (under the condition that no heat and wear resistance and strength are required)
2. Self-Priming Centrifugal Pump (PAT.)
| | |
| --- | --- |
| | The casing consists of a semi-double volute and a cavity holder. This single-suction, single-stage centrifugal pump displays outstanding pumping performance in a wide range of specifications. |
| | The pump develops maximum vacuum of 60-90kPa (6-9m water column) and displays outstanding self-priming power. |
| | Low NPSH. Even if cavitation develops due to fluctuations of suction conditions, this pump can still continue its pumping operation, and therefore does not require allowance for NPSH. |
| | The pump easily discharges air contained in and separated from seawater. And if pumping becomes subject to air suction or mixture of air during pumping operation, it continues pumping without a problem. Even continuous suction of air-containing water (i.e., gas-liquid two-phase pumping) is possible. |
3. Non-External-Flushing Mechanical Seal
| | |
| --- | --- |
| | Main parts are made of YST130N, which shows excellent corrosion and wear resistance to seawater or salt crystal. |
| | The stationary balance type structure assures stable seal performance even under high pressure conditions. |
| | The efficient self-alignment mechanism between its loose ring and rotary ring does not require supply of external sealing water, and therefore equipment and running costs can be reduced. |
| | The pump is free from spattering of seawater, preventing damage to the surroundings. |
4. Non-Water Hammer Check Valve (PAT.)
| | |
| --- | --- |
| | Non-Water Hammer Check Valve made of YST130N is durable against seawater, and prevents water hammer. (SL type) |
5. Example applications and installations
| | |
| --- | --- |
| | S Aquarium |
| | |
| --- | --- |
| | Pump specifications |
| Name: | Filtered seawater circulation pump |
| Model No.: | UHN-1230 |
| Liquid: | Seawater |
| Material: | (Casing) YST130N, (Impeller) YST130N |
| Shaft seal: | Non-External-Flushing Mechanical Seal |
| | |
| --- | --- |
| | Miyajima Aquarium |
| | |
| --- | --- |
| | Pump specifications |
| Name: | Cooled and filtered seawater circulation pump |
| Model No.: | UHN-0510 |
| Liquid: | Seawater |
| Material: | (Casing) YST130N, (Impeller) YST130N |
| Shaft seal: | Non-External-Flushing Mechanical Seal |
| | |
| --- | --- |
| | Echizen-Matsushima Aquarium |
| | |
| --- | --- |
| | Pump specifications |
| Name: | Filtered seawater circulation pump |
| Model No.: | UHN-1010 |
| Liquid: | Seawater |
| Material: | (Casing) YST130N, (Impeller) YST130N |
| Shaft seal: | Gland packing |

The above is a partial list of actual installations. The YOKOTA Seawater Pumps are also in service in many other aquariums.


6. Supply record of YOKOTA Seawater Pumps



Aquariums, Central Fisheries Research Center (Ministry of Agriculture, Forestry and Fisheries of Japan), Fish farms, Fisheries research institutes, Fish markets

Food processing plants, Salt manufacturing plants

Seawater desalination plants

Chemical plants

Undersea tunnels

Hot spring facilities

Power stations (Atomic/thermal/geothermal)

other



For details of each product, please refer to
 Seawater Resistant Stainless Steel YST130N
 Self-Priming Centrifugal Pump UHN series
 Non-External-Flushing Mechanical Seal
 Non-Water Hammer Check Valve SL type